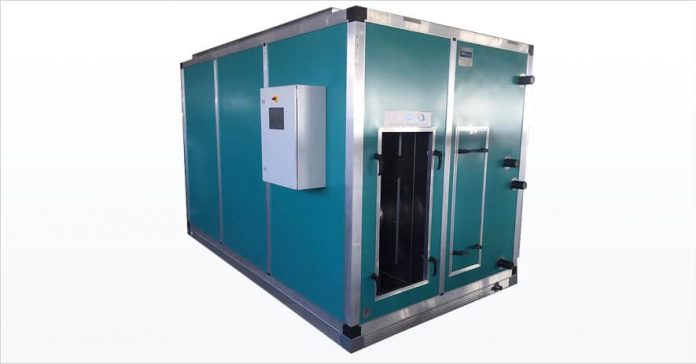 The coronavirus pandemic has been historic for the world of work – a time phase, never seen before in the history of mankind. This pandemic brought the world economy to a standstill and made everyone realized that we have so much to learn, invent and improvise for our survival. Taking a note from this unforeseen event, businesses across the world quickly reinvented themselves – remodelling processes, ways of working, management, workforce planning and operations almost overnight.
Even as many companies start to reopen offices, it is not clear what employees are returning to; while some work trends seem inevitable, many have yet to take full form. But after 10 months of the pandemic, or after the COVID-19 era, 2020 has not just accelerated the future of work but has fundamentally re-designed it. Businesses and employees now need to carefully consider the challenges that lie ahead and how they will navigate them.
Following the same ideology, Waves Aircon Pvt Ltd, an ISO 9001-2015 certified company and equipped with prestigious AHRI certificate for achieving 100% success rate in Forced Circulation Air-Cooling and Air Heating Coils have improvised and innovated their entire technical and working line to provide the best to the workplace and provide maximum safety to the professionals working inside the premises. In the same line of work, Waves Aircon had introduced the latest MERV-14 range of air filtrations and FAH01M-A and FAH03M-A category of air purification technology which purifies the air and efficiently removes air particles and at the same time can sterilize the air by killing viruses and bacteria, making it safer for occupants across the office to work.
Recommended by American Society of Heating, Refrigeration and Air-Conditioning Engineers (ASHRAE), MERV-14 technology is 90% + efficient at capturing small particles (1 µm to 3 µm size range). Since the SARS-CoV-2 virus is found in respiratory droplets in nearly the same size range, MERV-14 helps in purifying the air, eliminating the threat to more than 90% in the office. Also, Waves Aircon has the sole authority of using the AGGZ – Electrostatic Air Cleaners.
Waves Aircon has already started implementing this technology in India's top Reality Developer, DLF, phase-wise, making necessary changes in the existing AHU as well as in the new setup.
Quote: https://economictimes.indiatimes.com/industry/services/property-/-cstruction/for-safe-return-to-office-dlf-is-upgrading-workplaces-with-merv-14-air-filtration-technology/articleshow/79607748.cms
Waves Aircon has been a pioneer in bringing new technologies across its product line and are always committed to providing clean air which is the basic right of every individual.
With their state-of-the-art manufacturing set up in the industrial area in Bhiwadi, Waves Aircon has improvised themselves in the fight against the deadly COVID-19 virus and have been contributing to society. By using the enhanced safety protocols across their product range like MERV-14 air filtrations technology and MESP air purification technology, recognized from global institutes, Waves Aircon is working tirelessly to make the workplace as safe as possible.
In this COVID-19 era, indoor air quality is of utmost importance which provides confidence to the staff, returning to their workplace and the way DLF had shown faith in the working of Waves Aircon, speaks volume about the company, which has a very strong and faithful customer base to boast.
Waves Aircon has been continuously appealing to all its existing customers to upgrade their existing AHUs with the latest technology, as to make their workplace safe to return. The upgrade of air filters would not only deal with the COVID-19 threat to the maximum but also increases the lifespan of existing AHU by 5-10 years. The efficient air filter used in FAH01M-A and FAH03M air purification technology, needs no maintenance, literally. Only time to time cleaning of filters is required, which results in less power consumption of the unit.
For more information on all latest developments and to upgrade your existing setup, please visit our website www.wavesaircon.in  or post your query at care@wavesaircon.in