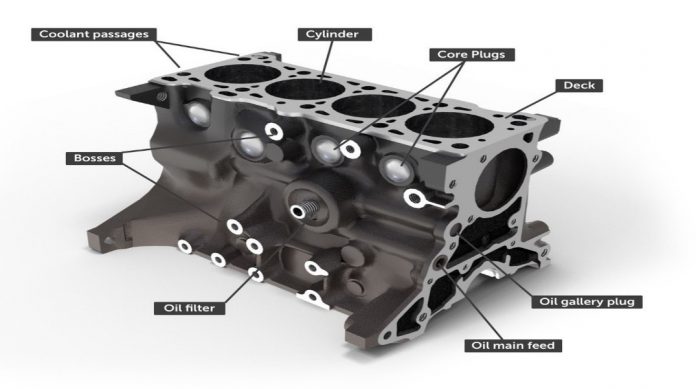 Ritika Export: An Original Equipment Manufacturer of Cylinder heads and Engine blocks. Ritika Exports was founded with a mission of becoming a world class OEM (Original Equipment Manufacturer) of Cylinder heads and Engine blocks for Automobile industry.
Based in the industrial hub of Rajasthan, India, we have among our many advantages, a highly educated, dedicated and trained workforce combined with a relatively low-cost geographical region. Ably led and guided by Mr. C. K. Kuvar (Managing Director), Ritika Export is licensed to manufacture and export cylinder heads and engine blocks, serving automotive OEMs and aftermarket customers around the world with excellence in customer service. Our products are synonymic with quality and perfection and this has been made possible by our dynamic team and our state of art manufacturing infrastructure.
Due to this our range of products cater to almost all the variations of diesel, petrol and compressed natural gas fuelled engines for earth-movers, tractors, trailers, trucks, commercial vehicles, power generators, passenger vehicles, vintage cars, marine applications etc.
Our actions to ensure quality are guided by the company's Quality Policy which describes our commitment to:
• Build trust by offering products and services that match customer expectation and preference.
• Comply with all internal and external regulatory and quality requirements.
• Follow a Zero-defect, no-waste attitude in our company.
• Company-wide quality control towards the feedback from customers. Ritika Export's global footprints includes countries like USA, Latin America, Europe, Africa, the Middle East and South East Asia, to name a few, and the list is growing fast.
With a proven track record of catering needs of domestic as well as international market, Ritika Export is a name to recon with in the field OEM Manufacturers.
** For further query & complete details of the products, kindly request a E-mail or put a WhatsApp request.
E-Mail: ritikaexportbhiwadi@gmail.com WhatsApp : +91 94601-43333