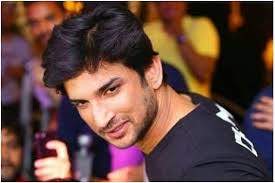 This article would be full of questions and would appreciate feedback and questioners from all readers.
We are Indian, and India is the largest democratic country in the world, but are we behaving like a democratic nation?
Are we appreciating the power of freedom of speech? Are we using or misusing the benefits of our right to express our thoughts?
These are serious points, which we need to ask ourselves, when we are out to express our thinking process when we don't consider, as to what is the exact points that we need to discuss?
There might be too many questions in this article as this entire situation is a BIG question in itself. It is especially about the ongoing war between sections of Bollywood, Politicians, Media acting as self-proclaimed investigating agencies, who had the most important news and all the answers which even CBI, the premier investigating agency of India, fail to find. It is an irony that democracy and freedom of speech are being taken for a toss.
Coming back to the point, the so-called suicide theory of Sushant Singh Rajput, at which the entire Bollywood is divided and for what? Just to grab some limelight? The so-called pillars of Bollywood, who were lost long back, are back with a vengeance to prove their point.
Referring to the latest statement of MP Mr Ravi Kishan, raised in Lokshabha, which has been so negatively portrayed. Mr Ravi Kishan just wanted to emphasize his point that Bollywood is tormented by drug issue and this issue must be addressed very seriously for the protection of young aspiring artists, who arrive in Mumbai for making their dream big. So, what is wrong in that? If Ms Rhea Chakraborty is behind the bars for drug involvement, then are we trying to say that she has been wrongly framed by NCB? No Sir, absolutely not. Because of evidence against her, she is in jail. So, what's the use of pointless discussion, whether she is guilty or not?
The basic intent is to unearth, whether, the death of Sushant Singh Rajput was a suicide or a murder. India's premier agencies are already working on it and if, during the investigation, drug angle comes to light, then why it shouldn't be probed? There is absolutely no reason to be vocal against the ongoing investigation. Had Mumbai police, not goofed up the entire investigation in the initial days, then CBI had not been involved in this investigation.
This topic is too big now to cover in a single write-up, as every day, some new name pops up and entire media and our self-proclaimed intellectual group jump in the battlefield, swords drawn, either supporting or opposing the name. The level of Journalism has touched to a new low, so is the expression of thought.
But, in the middle of all this, I wish for a fair trial of SSR mysterious suicide which was a big shock for entire India. It would be a true homage to the departed soul when the real culprits/reason would be exposed and this torture would end for SSR family, friends and fans.
Would it be: S S RAJPUT: AN UNTOLD STORY? Or S S RAJPUT: A HERO, FORCED TO LEAVE THE WORLD?
Only time will tell but I have full faith in our premier investigating agencies and justice would prevail.